What to look for in a dentist?
Looking for the Best Dentist In Brampton? When looking for a new dentist, it is important to consider a variety of factors. The first decision you need to make is whether you want a general dentist or a specialist. If you are looking for dental care that focuses on prevention and maintaining your oral health, then you should choose a general dentist. Specialists offer more focused treatments such as orthodontics (straightening teeth), endodontics (treating infections inside the tooth), and oral surgery (removing wisdom teeth). Reach out to Dr. Ehab Mentias our Dentist at Dentistry on Main we cover all your dental problems.
Once you have decided on a type of dentist, there are other factors to consider. One of the most important things to look for in an office that accepts your dental insurance plan. You should also find out if the office offers late hours and weekend appointments so that you can schedule visits around your work schedule. It is also important to find an office with friendly staff who will make you feel comfortable during your visits.
There are many ways to find the best dentist in Brampton. You can ask your friends and family for referrals, or you could search online for reviews. Reading our reviews on Google are from patients just like you. You can take a look at our business listing on Google here.
If you're looking for a high-rated, professional dentist in Brampton, Dentistry on Main is the perfect place to start.
How much does it cost to visit a Dentist?
The cost of a dental visit can vary depending on the services that are required. Generally, routine checkups and cleanings will be less expensive than more complex procedures.
Some dentists may offer payment plans or financing options to help patients cover the cost of treatment. It is important to discuss the cost of care with the dentist prior to receiving treatment.
Many people find it helpful to compare prices before selecting a dentist. This can be done by contacting local clinics or searching online for reviews.
It is important to note that not all dentists accept insurance plans, so it is important to confirm coverage ahead of time.
Patients should also ask about any discounts that may be available, such as those offered for seniors or children.
Dental costs can vary depending on the services needed, but routine checkups and cleanings are typically less expensive than more complex procedures. Some dentists may have payment plans or financing options available so patients can cover the cost of care. Patients should contact their dentist ahead of time to discuss pricing and coverage under their insurance plan.
What are the procedures that a dentist can perform?
Dentures
Dentures are more common than they used to be. In fact, according to the American Dental Association (ADA), nearly half of all Americans over the age of 65 wear dentures. Dentures can come in many different shapes, sizes, and colors. There are even dentures that match your natural teeth!
Denture materials include metal, ceramic, or porcelain fused with resin for strength and durability or a combination of all three. Treatment options range from minor cosmetic work to dental implants – which involve the surgical placement of a device that replaces a portion of natural teeth and provides an anchor for replacement prosthetic teeth or dental bridges.
Orthodontic treatment can be helpful in correcting crooked teeth caused by trauma. Proper care and maintenance of your dentures are essential to their longevity – so be sure to brush them every day (or have them brushed for you) and keep them moist when you're not wearing them.
The first appointment a child or teen will have with an orthodontist should be at age six – but don't worry if it's been a while since your last check-up; we welcome patients of all ages! A dentist can provide composite fillings, dental bonding, dental bridges, dental crowns, and more!
If you're considering dentures as an option for sleep apnea, be sure to talk to your dentist about it. And if you play sports or are involved in any other physical activity that could potentially damage your teeth, ask your dentist about getting a custom-made sports guard to protect them.
Teeth Whitening
If you're looking to get your teeth whiter and brighter, Dentistry on Main offers a wide range of services that can help. From custom whitening trays and kits to in-office whitening treatments, we've got you covered. Plus, our team is passionate about helping people look their best and will go the extra mile to give you the perfect smile. Contact us today to learn more about our teeth whitening services or schedule a consultation!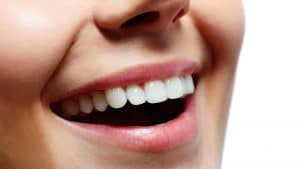 Dental Implants
When it comes to dental implants we have the best option. Our dentists are experienced in providing high-quality and affordable dental implants that look and feel great. In many cases, we can complete the entire procedure right here in our office.
We offer a wide range of dental services, including medical, cosmetic, and child dentistry. We also offer sedation and sleep apnea treatments as well as wisdom teeth extractions and other orthodontic procedures.
If you're looking for quality dental implants at an affordable price, Hunt Dentistry is the place to go!
Dentistry For Children
Dentistry on Main for Children is a company that provides dental care to children. Our services include preventative screenings, hygiene, and restorative treatments, general dentists, orthodontic consultations, oral surgeries, and other specialties.
Every child deserves quality dental care. At Dentistry on Main, we value the smiles of children. Our dental practice is a group family dental clinic that provides services for all ages They offer general dentistry including comprehensive exams and teeth whitening They specialize in oral surgery including extractions and root canals for patients with more extensive needs Their team has the expertise to provide Invisalign treatment for patients with braces on their teeth.
Dentistry For Children's mission is to ensure that every child receives high-quality dental care in a fun and relaxed environment
Cosmetic Dentistry
It is no secret that dentistry is continually evolving. In fact, cosmetic dentistry services are becoming more and more popular every day. At Peel Dental Care, we offer a variety of affordable treatments to help improve the appearance of your smile.
We understand that every person deserves to feel confident about their smile, and our dentist will work closely with you to create a personalized treatment plan. We use dental materials that are safe for patients and do not cause tooth decay or gum disease.
In addition to cosmetic treatments, we offer a range of other types of dentistry, including teeth cleanings, Invisalign, and root canals. Our team is dedicated to providing excellent service to our clients.
If you're looking for a dentist in Brampton who offers quality services at an affordable price, look no further than Dentistry on Main.
Wisdom Tooth Extractions
If you are considering a wisdom tooth extraction, it is important to understand the cost and what is involved. The cost of a wisdom tooth extraction varies based on how complicated it will be.
There are a number of factors that can affect the cost of a wisdom tooth extraction, including:
-The complexity of the procedure
-The location of the wisdom teeth
-Whether or not sedation or sleep apnea treatment is required
-Additional procedures that may need to be done before or after the extraction
Root Canals
Root canals are a dental treatment for cavities in teeth. When decay reaches the nerve of your tooth, it can cause significant pain and infection. A root canal removes the infected tissue and replaces it with a rubber-like material called gutta-percha. The procedure is more affordable than regular endodontic procedures and is typically done without sedation.
If you experience any pain during the root canal procedure, it is likely because of infection from untreated decay in your tooth. In most cases, however, the pain will subside once the infection has been treated.
Emergency Dentist
If you are in need of emergency dental care, our office is here to help. We specialize in providing treatment for dental emergencies and can offer you a number of different services depending on your needs.
We understand that when you're experiencing a dental emergency, it's important to get treated as soon as possible. Be sure to call us today to schedule an appointment ASAP if you are in pain.
Invisalign braces
At our dental clinic, we offer a variety of services to help improve your smile. We have dental implants, which are the most popular cosmetic dentistry option; dental bridges often used to replace missing teeth in adults who have lost all their natural teeth; and Invisalign braces, a type of removable orthodontic appliance that helps straighten your smile without braces or brackets. If you're looking for an affordable and convenient way to achieve a straighter smile, Invisalign may be right for you! We also provide three options for teeth whitening: Sports Guard, Power Whitening, and Whitening Kit.
Dr. Ehab Mentias our Brampton Dentist at Dentistry on Main
Dr. Ehab Mentias our Dentist at Dentistry on Main is a Professional Corporation is a general dentistry clinic located in the city of Brampton, Ontario.
They offer a variety of payment plans to make sure that everyone can afford quality dental care.
Digital x-rays are available at the clinic as well as teeth whitening treatments.
Invisalign braces are comfortable and stylish; they can be worn for up to 15 months.
In conclusion, Dentistry on Main is a great choice for dentistry services in the Brampton area. The clinic is run by a professional and experienced dentist, Dr. Ehab Mentias, who provides high-quality care to his patients. If you're looking for a reliable and affordable dentist in Brampton, Dentistry on Main is a great option.