Family Dentistry in Brampton
We take pride in being your go-to family dentist in Brampton. Our dedicated team is committed to providing top-quality dental care for patients of all ages. We understand the importance of family dental health and are honored to be a part of your journey toward a lifetime of healthy smiles.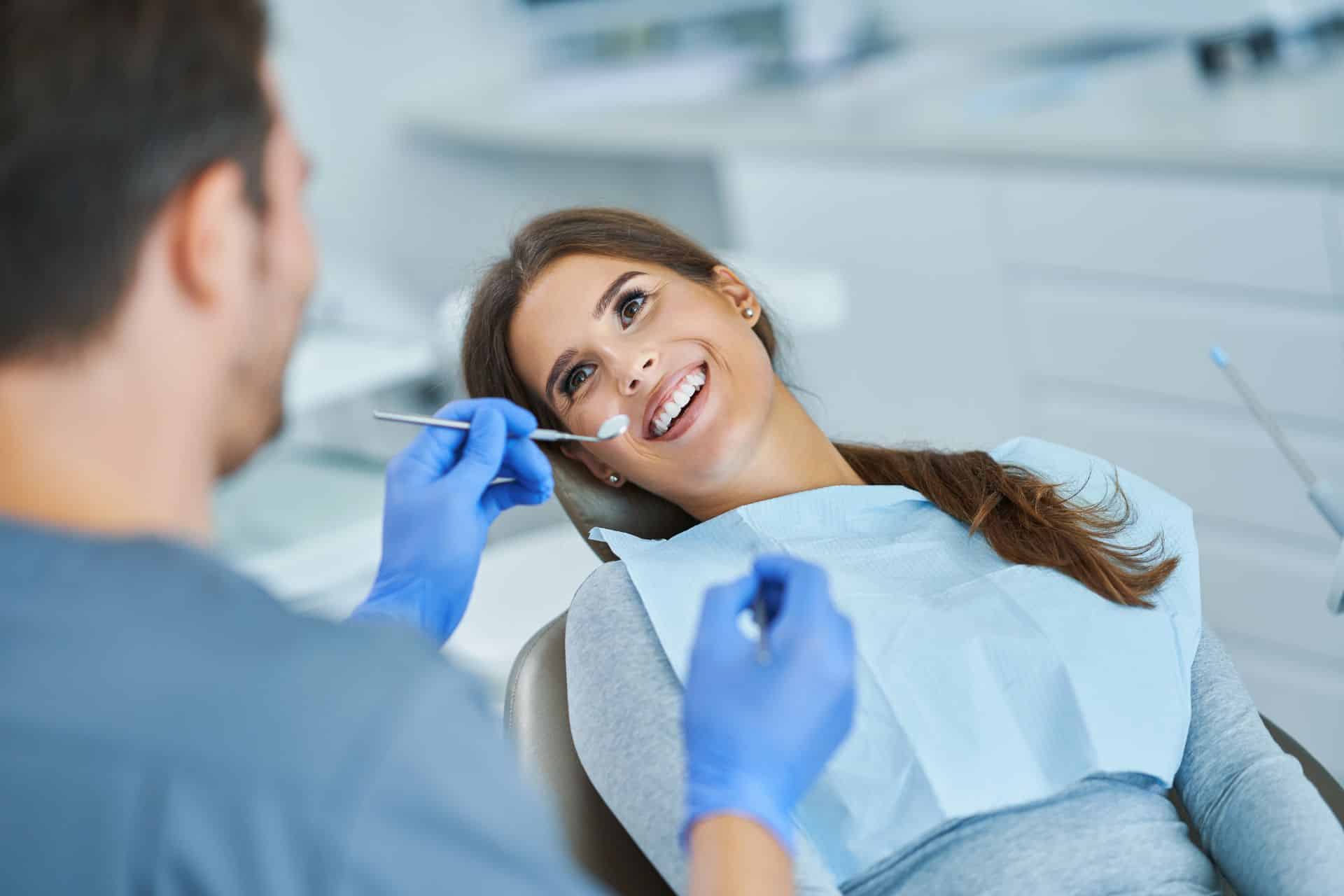 Why Choose Us as Your Family Dentist?
Our family dentistry services in Brampton offer comprehensive care, catering to the diverse needs of each family member. Whether it's routine check-ups or advanced dental procedures, we provide a spectrum of treatments to ensure your family's dental well-being. Our experienced team, composed of skilled and compassionate dental professionals, is proficient in attending to patients of all ages, from children to grandparents. We prioritize individualized care, considering specific needs and preferences, fostering a comfortable and pleasant experience for everyone. Emphasizing a preventive approach to oral health, our practice incorporates regular check-ups, cleanings, and thorough oral hygiene education to detect and address dental issues early on, thereby promoting optimal oral health for your family. Utilizing advanced dental technology, Dentistry on Main ensures accurate diagnoses and effective treatments, staying abreast of the latest advancements to deliver the best possible care. We take pride in fostering a family-friendly atmosphere, creating a warm and welcoming environment to make each visit to our Brampton family dentistry practice enjoyable. Your family's comfort and well-being remain our utmost priorities.
Family Dentistry Services Offered
Routine Check-ups: Ensure your family's smiles are in top condition with regular dental check-ups. We assess oral health, address concerns, and provide personalized recommendations for maintaining healthy teeth and gums.
Dental Cleanings: Our skilled hygienists perform thorough cleanings to remove plaque and tartar, preventing dental issues such as cavities and gum disease.
Children's Dentistry: We specialize in pediatric dentistry, providing the youngest members of your family with the foundation for a lifetime of excellent oral health.
Restorative Treatments: From fillings to crowns, we offer a wide range of restorative treatments to repair and restore damaged teeth.
Cosmetic Dentistry: Achieve the smile of your dreams with our cosmetic dentistry services. From teeth whitening to veneers, we enhance the aesthetics of your family's smiles.
Emergency Dental Care: Dental emergencies can happen at any time. Our family dentistry practice in Brampton is here to provide immediate assistance when unexpected dental issues arise.
Your Partner in Family Oral Health
When you choose Dentistry on Main as your family dentist in Brampton, you're making a choice for exceptional care, a warm and friendly atmosphere, and the well-being of your loved ones. We're here to help you achieve and maintain optimal oral health. Whether it's for a routine check-up, a specific concern, or a dental emergency, your family's smiles are in capable and caring hands.
Schedule an appointment with Dentistry on Main, your trusted family dentist in Brampton, to embark on a journey toward healthier, happier smiles. Contact us at today.