Emergency Dentist Brampton
At Dentistry on Main, we are a highly trained team with a highly experienced emergency dentist Brampton.  We combine that with state-of-the-art equipment that offers Emergency Dentistry to those in need. If you're experiencing severe dental pain, don't hesitate to give us a call! At our dentistry in Brampton, we provide high-quality dental care and treat all sorts of dental emergencies. Whether you have a toothache, need a crown, or require immediate dental care, we'll be there for you! We offer same-day appointments for urgent dental care, so you can get the relief you need as soon as possible.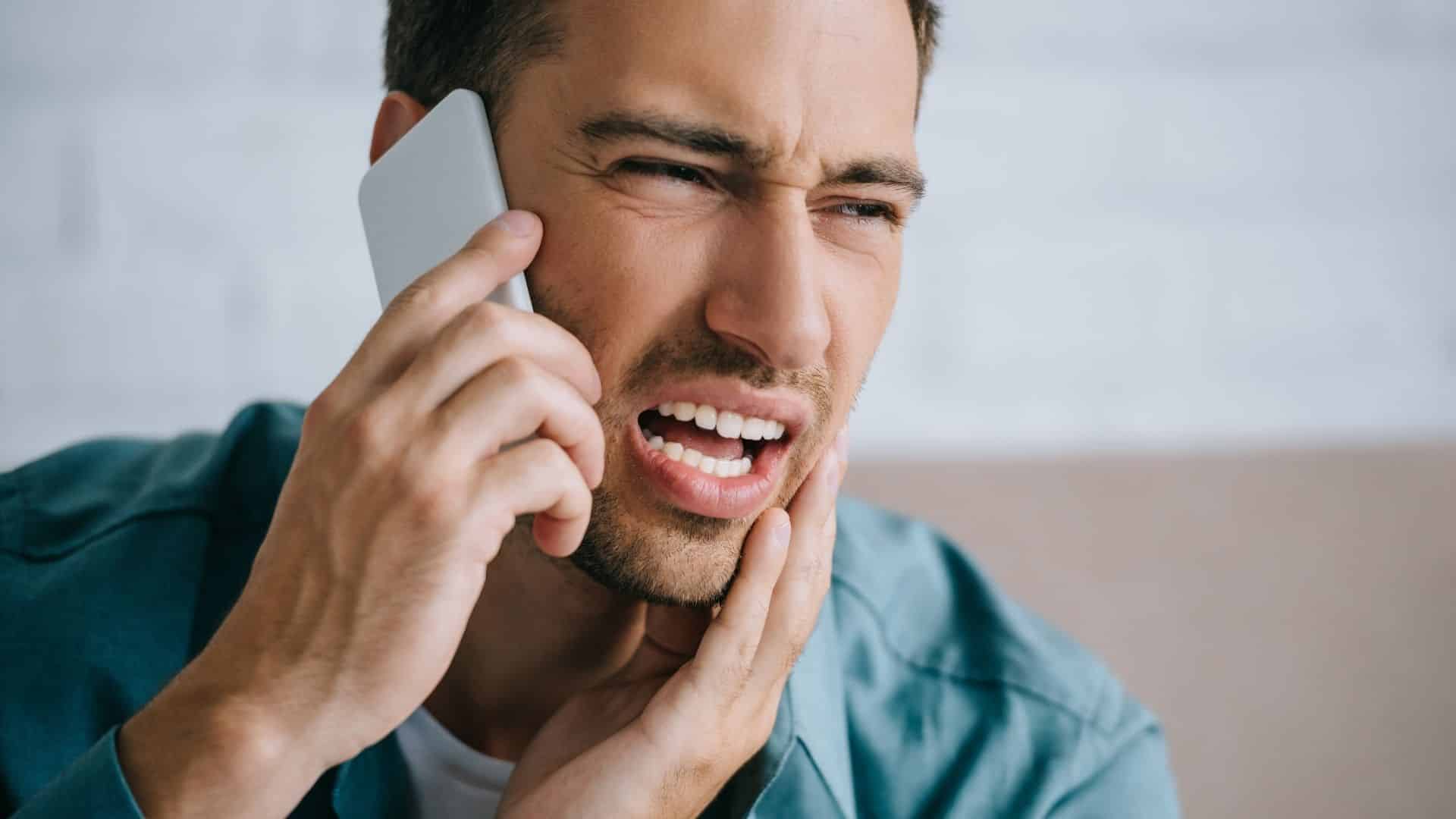 Emergency Dentist Brampton
All emergency dentist requests will be given top priority!
Dentistry On Main is an emergency dentist Brampton.  Dental emergencies can and will happen at any time and anywhere. Dental emergencies can be caused by a blow to the mouth and may include chipped teeth, loose teeth, or even knocked-out teeth. It is crucial that in the event of an unexpected dental emergency, people should visit an emergency dentist in Brampton immediately.
When Should You Go To An Emergency Dentist Brampton?
Types of Dental Emergencies:
Broken tooth
If you have accidentally broken your tooth you should head to your emergency dentist in Brampton right away for treatment.
A broken tooth can happen for a number of reasons:
An accidental fall
A sports-related injury
Fighting
A car accident
Accidentally biting on something hard
And many more
They can often also happen as a result of cavities weekning the tooth that may cause it to chip or fracture. A tooth with a large portions broken off will often become extremely painful due to the  exposed nerves and internal damage to the tooth. However, teeth that have smaller cracks or fractures may not be as painful and may not be so easy to detect.
Tooth aches
Tooth pain is often caused by a broken tooth a new cavity or tooth decay underneath an old filling. It can also be attributed to incidental damage to the tooth caused by excessive clenching of the jaw or grinding of the teeth. Generally, the best thing you can do to relieve tooth pain is to see your Brampton emergency dentist immediately.  In the mean time,  We advise that you take some pain relievers such as Tylenol or Ibuprofen.
Sore and swollen gums
Sore and swollen gums are often casued by an infection from plaque, gum disease or from food stuck between the teeth. You can attempt to gently brush or floss the area to try to dislodge the object or you can rinse the affected area with warm salt water. Otherwise, you should immediately see your emergency dentist in Brampton.  The sooner you have it treated the better your chances are of avoiding oral surgery.
Lost crown
If your crown ever falls out be sure to make an appointment with your emergency dentist in Brampton as soon as possible and remember to bring the crown with you. In the mean time, we suggestthat you apply a cotton swab with a little clove oil to the area if the damaged tooth is causing you pain. If you cant get to an emergency dentist immediately, gently place the crown back on the tooth so its not exposed.  However, before doing so, coat the inside of the crown with an over-the-counter dental cement or  even toothpaste.
And PLEASE, DO NOT USE SUPERGLUE!!
It's also a good idea to take an over-the-counter pain reliever like Ibuprofen or Tylenol.
Knocked Out Tooth Or Broken Tooth
Teeth are incredibly strong and resiliant, but they can get chipped, fractured or even broken. In some very rare cases, teeth can be knocked completely out. The good news is that it is possible to save the tooth. However, your best chance of saving your tooth is to get to your emergency dentist in Brampton as fast as you can. In tthis type of dental emergency, even 30 minutes could mean the difference between saving the tooth and having to replace the tooth.
Your Local Emergency Dentist Brampton
Dental emergencies happen as a part of life and when they do it's important not to panic.  Instead, remain calm and seek out your emergency dentist in Brampton as soon as possible. Like may dental issues, prevention is always far better than any cure. To prevent such injuries,  always wear a protective mouth guard when involved in contact sports.  Do your best to avoid fights and accidentally biting down on hard objects such as bones or hard candy. Also, remember to brush and floss your teeth regularly, practice good dental hygiene and visit your dentist regularly.
As an Emergency Dentist in Brampton, we always give priority to emergency requests even if it's made outside of our regular business hours. We care about your dental emergencies. To book your emergency dental appointment, please call Dentistry On Main at 905-454-5777.
It is possiblethat you've landed on this page due to a dental emergency that requires immediate medical attention. If you are experiencing severe pain in your teeth, are in need of a tooth extraction, Brampton Root Canal therapy or any other dental discomfort, Dentistry on Main your emergency dentist in Brampton can help you.
Dr. Mentias, a well respected emergency dentist in Brampton, operates out of a state-of-the-art dental care facility and delivers quality dental services. We are experienced in manytypes of dental emergencies including:
Porcelain veneers
Dental implants
Dental crowns and bridges
Oral surgery
Pediatric dentistry
and more…
Call us now or fill out the contact form above if uou require immediate help in any of the dental emergencies listed above.a
Don't delay,  contact Dentistry On Main your emergency dentist in Brampton for immediate emergency dental care. 
Dr. Ehab Mentias – 389 Main Street North, Brampton
Oral surgery is a specialized field of dentistry that works to alleviate pain and correct oral defects, such as tooth decay, gum disease, and jaw injuries. Oral surgery is also performed to prepare a patient for dental implants, to repair dental defects due to trauma, or to remove the teeth of a patient with a debilitating disease. Oral surgery is one of the fastest growing specialties in dentistry. Dentistry on Main is pleased to announce that our office is now offering oral surgery services to our patients.
We are proud to be able to offer patients in need of oral surgery a full range of treatment options. Oral surgery is a procedure that may be necessary to remove gum tissue or any other tissue in the mouth that is either unhealthy or potentially harmful to your overall dental health. Some of the most common procedures that fall under the umbrella of oral surgery include tooth extraction, wisdom tooth removal, biopsy, and dental implant placement.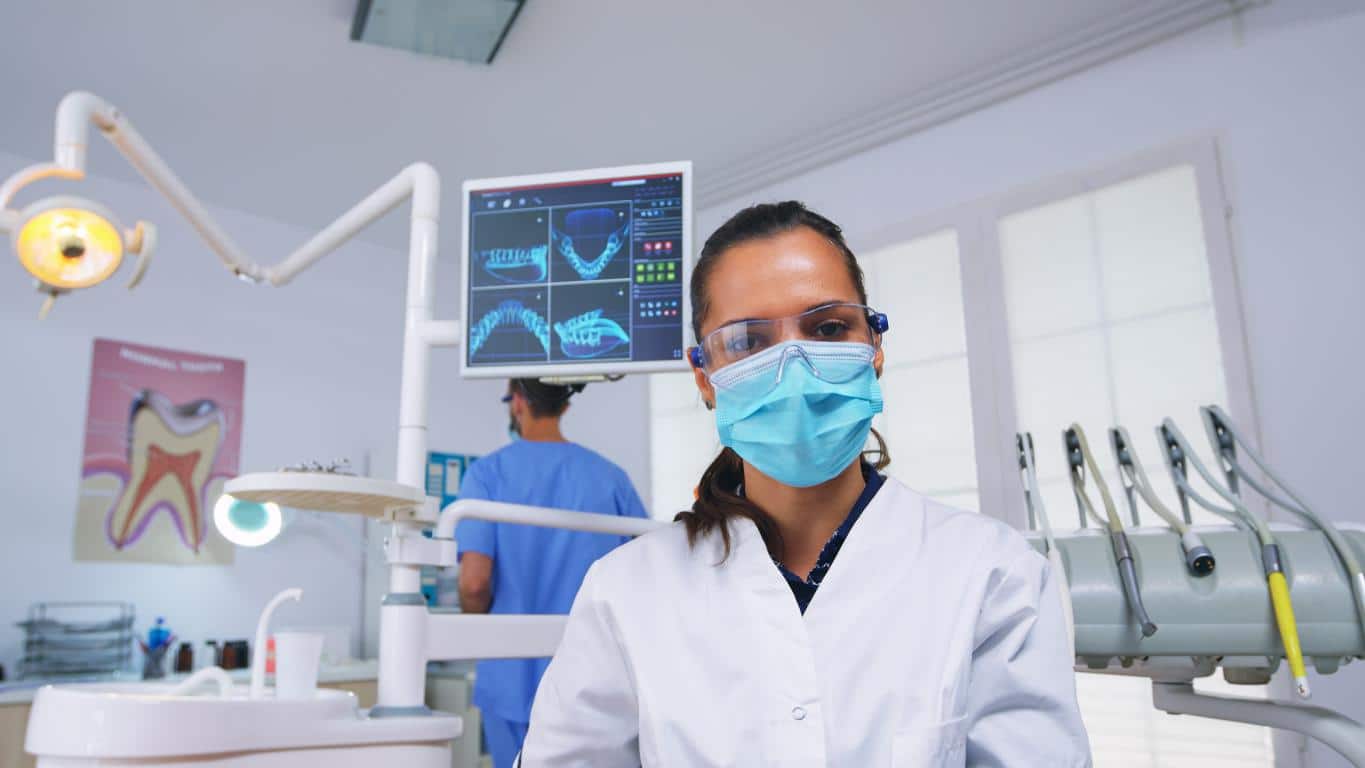 A Brampton Dentist that you can trust
One of the highest rated dentists in Brampton
Hear from our patients why we are one of the most trusted Brampton Dentists
Such a friendly office and staff…I was so pleased with my first appointment…would highly recommend.
Staff are friendly and helpful. The office is clean and neat. Awesome service
Misty blue Dizon
2022-11-05
My wisdom tooth was really in pain and can't wait for my family dentist to extract in on the following week. I called in the Dentistry on Main and wondered if they accept walk-ins and planning to get an extract. Without a doubt, they squeeze me in the same day and very satisfied with the service. The staff was also very helpful and kind. Thank you 😚
DeWeerds InTheDR
2022-10-23
Great experience! The staff and medical team at Dentistry on Main are so friendly and pleasant to deal with and they were great with our two children! After our last visit my husband and I both commented on how impressed we were that they remembered us and treated us like family (the good kind of family😊) They took the time to explain things to us and not once pressured us to do treatments that we were not interested in - which I appreciate very much!
Stephanie Blunt
2022-10-22
My kids actually want to see the dentist!! They love the office - are excited to see Dr. Ehab, he is wonderful with them. He did a great job explaining the whole process to my 3 year old ( who got a filling ) and she did so well! Wouldn't go any where else with my family - we've been coming for years ! Highly recommend, professional, great with kids, clean and friendly. We drive there from Vaughan because we love them so much.
Dr. Ehab & his staff are very friendly and well knowledgeable. Very professional and active listening to their patient's concern. Warm welcoming with a smile and very punctual.
Ljubomir Dubovina
2022-10-13
I am glad to have these professionals take care of my teeth.
digna George Antoine
2022-08-28
Excellent customer service and care.
Contact Dentistry On Main
A Family Brampton Dentist Near You
As a highly qualified Brampton Dentist, we always strive do the best to service our community.  If you are looking for a Brampton dentist just type Brampton dentist near me into Google and you will definitely  find us.