Teeth Cleaning Brampton
Cleaning And Examination
Be sure to visit your local Brampton dentist on a regular basis to keep your smile looking its best
We all know that taking care of your teeth and gums at home is essential. However, an effective oral health care routine also means keeping regularly scheduled appointments with your dentist for oral examinations and professional cleanings.  Maintaining regular dentist appointments is important to your oral and overall health.  It will also help with early discovery of oral problems that can be taken care of before they become major oral issues that can potentially save you time and money.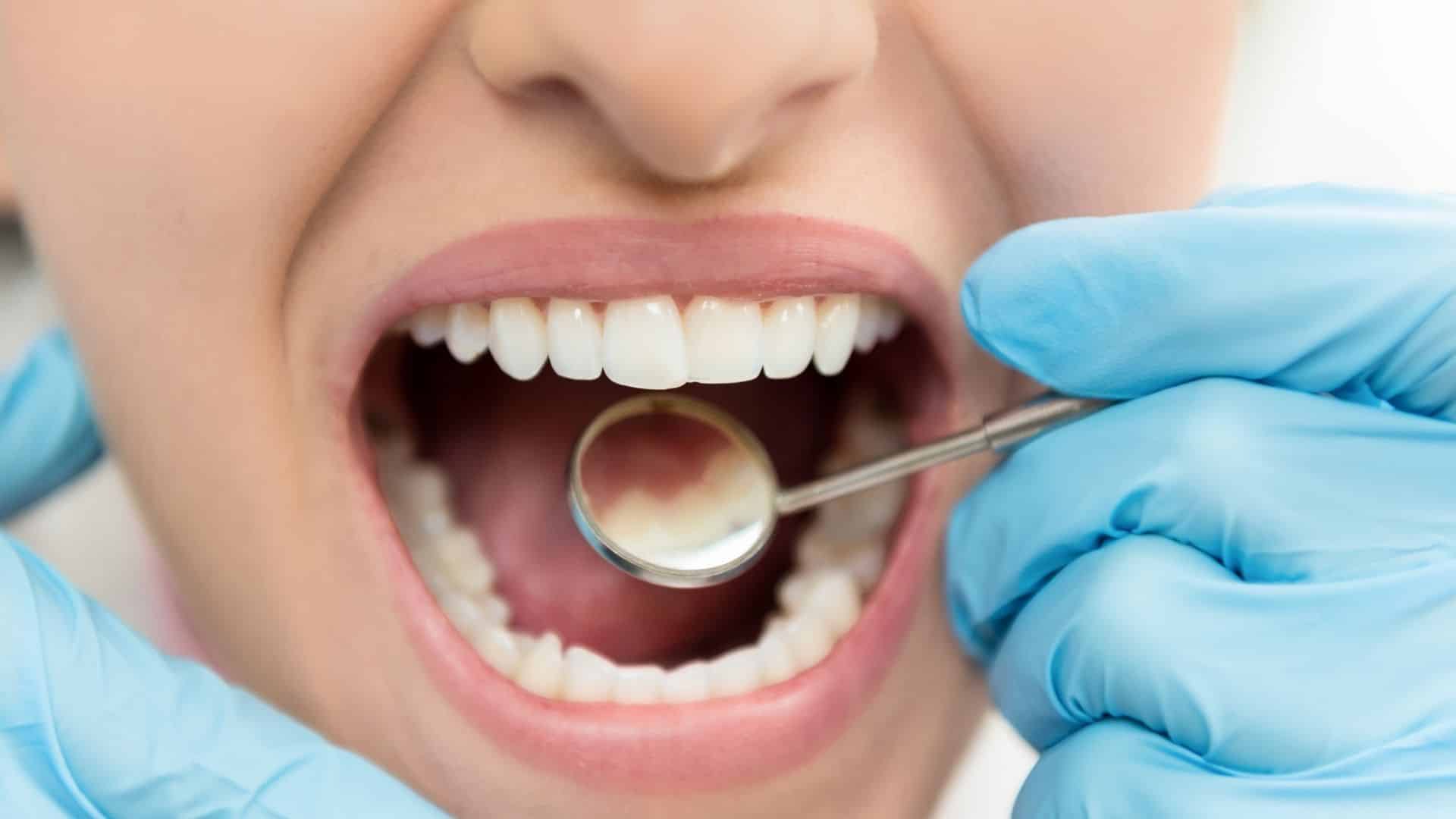 What Does Preventative Care Include?
Preventative care is the key to a healthy smile.  There are two essential ways to help maintain peak oral health.  Maintaining a daily oral hygiene regimen will help to prevent most common oral issues. Secondly, regular visits to your dentist will aid in detecting problems in their early stages to prevent them from advancing.
Preventive dental care includes:
Professional Dental Cleanings & Examinations
Patient Education & Respectful Communication
Digital X-Rays, Intraoral Cameras & Dental Lasers
Oral Cancer Screenings
Deep Cleanings for Gum Disease Treatment
Emergency Dental Care
How Often Should I Visit the Dentist?
It's recommended by the Canadian Dental Association, as well as our team, that you schedule your oral health visits every three to six months. These regular check-ups will allow your dental team to detect, diagnose, and treat your smile, thus reducing the risk of far more severe complications. Consequently, it will also greatly reduce the need for more complicated and potentially expensive treatments in the future.
What Should I Expect During My Dental Exam?
Communication is key!  Please make sure to do your best to voice any concerns or questions about your treatment. The first step in your exam will be to conduct a series of digital x-rays. The dental exrays will be of your teeth, gums, jaw, and your face. This is to ensure that there are no underlying issues. Additionally, your dental team will also review your current oral and medical health history to attain a fuller understanding of your dental background and overall health. 
What if There is a Problem?
In the event that an issue is detected, your dental team will determine the best course of action for your individual dental needs. Your specific course of treatment for achieving a healthy smile will depend on the your specific dental issue and its level of severity. 
Why Do I Need Dental Cleaning Every 3 to 6 Months?
Professional dental cleanings are essential for removing plaque buildup from the surfaces of your teeth. If left untreated, this sticky-white film on your teeth will develop into tartar.  Tartar cannot be removed by regular brushing and flossing at home. Tartar is basically hardened plaque that contain acids that quickly begin to eat away at the enamel on your teeth, causing cavities and tooth decay. 
Without regular profesdsional dental cleanings, you will not only be at a much higher risk of developing cavities but gum disease will also now become a major factor. Plaque can accumulate on your teeth to such a degree that it will inflame and irritate your gums as it collects along and under the gum line. This gum line inflammation (bleeding gums) is your first indicator of gum disease or gingivitis.  
How Can I Protect My Smile Between Dental Visits?
Here are seven helpful tips that you can do every day to improve your smile:
Brush twice daily
Replace your toothbrush every three months
Floss after every meal once a day
Drink plenty of water
Limit alcohol & quit smoking
Choose a vitamin and mineral-rich diet
Visit your dentist every six months for professional care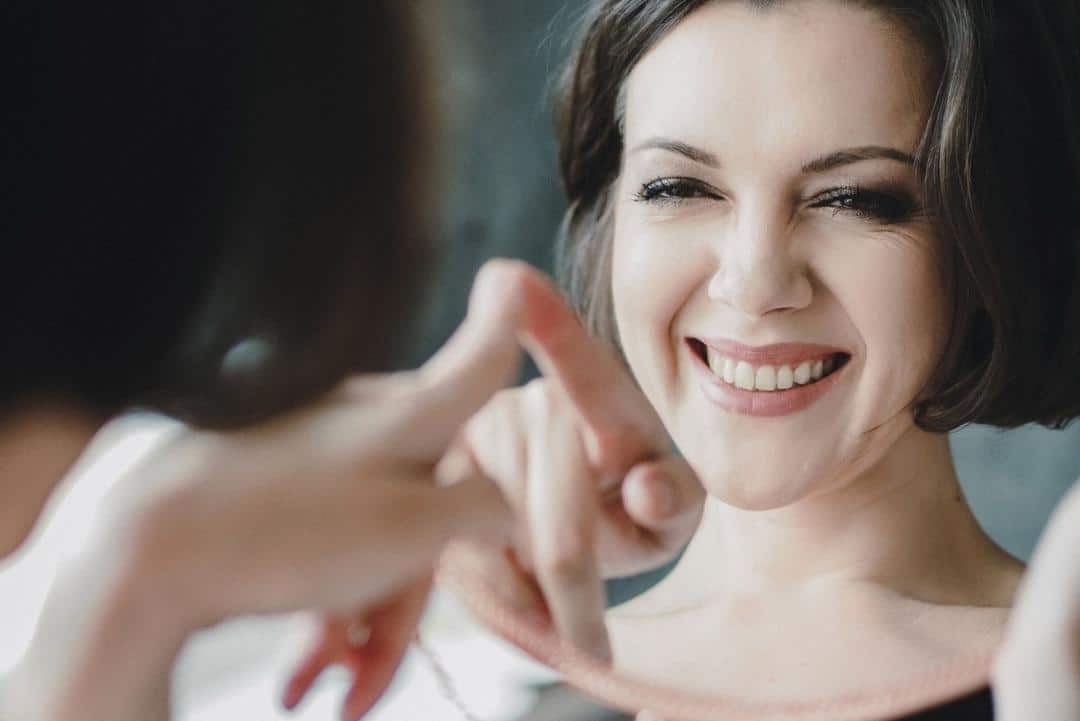 A Brampton Dentist that you can trust
One of the highest rated dentists in Brampton
Hear from our patients why we are one of the most trusted dental clinics in Brampton
I've been using Dentistry on main for well over a year now and have no complaints at all. Nadine is always amazing with the reminders - I would never make it to an appointment without this, lol. And the doctor and technicians are always so thorough. You can tell they are genuinely committed to their work.
Ashley Khan McD
2022-05-14
Hands down the best dentist in Brampton. I've been to a couple prior to Dentistry on Main but I've stuck with this one for 5 years now. My husband goes to a different one that doesn't compare to the quality of service I received. He will be switching. My friend Ashley swears by this clinic also. Dr. Ehab Mentias is a incredible Doctor. Coming from someone who never enjoyed going to the dentist in the past Dr. Mentias makes it easy. Along with his good service you'll be happy to know that his team behind him is also great. His assistants know what they're doing. The Doctor is very important but it does all start with the receptionist when you first walk in. Nardine is a pleasure to be served by in person and on the phone. She has excellent customer service skills. It's a first class dentist. You won't be disappointed 😀
My family have been going to this clinic for many years. So many clinics now do unnecessary treatments to make extra money. I started going here when we owned our own business and had no benefits. They were reasonable and fair with pricing unlike the clinic we were using previous to this one. Now we have benefits but they don't unnecessarily drain them with dry they do what needs to be done. We moved out of Brampton 6 years ago and I continue to drive back as I am happy to continue bringing my family here. This is a great dental clinic and I highly recommend.
Nicole Hoskins
2022-05-13
All staff are professional and friendly. I've had another nearby office that was largely the opposite, so I am happy to have found Dentistry on Main. Highly recommended.
Sarda Ramcharan
2022-04-09
Dr. Ehab Mentias is our family dentist. He is the best. A very compassionate, knowledgeable and experienced doctor. The staff there are also patient, caring and always make us feel very comfortable . Thank you Dentistry on Main
Jonathan Basten
2022-04-02
Firstly I would like to say the staff at Dentistry on Main is extremely friend and make one feel comfortable the minute you enter the door. Dr. Ehab is awesome, he explains everything step by step to you so you know what's going on and what to expect.
Teeroovengadum oumilah
2022-03-15
I was provided with more detailed info regarding a treatment compare to another Dental office. It reassured me to take a decision.thank you
Dr Ehab is always respectful and caring about his clients. He has an impeccable connection with his patients and readily available to provide you the support and education needed for a patient to make the best informed decision to their care. Very nice hygienist as well my personal best is Claudia.
Contact Dentistry On Main
A Family Brampton Dentist Near You
As a dentist in Brampton, we do everything in our power to do our best for our community.  If you are looking for a Brampton dentist just type Brampton dentist near me into Google and you will find us.