Dental Implants in Brampton
A great alternative to bridges, partials, or dentures may be dental implants.
Dental implants are one of the most effective ways to repair damaged teeth. They provide a stable foundation for replacement teeth and result in natural-looking, long-lasting results. Implants can be an excellent option for people who have lost teeth or who fear the appearance of dental bridges or crowns.
Dentistry on Main is proud to offer a wide range of dental implants in Brampton that will help you achieve the smile you've always wanted. If you're ready to take the first step towards a healthy smile, speak to us today!
Dental implants are a less-invasive and more natural replacement for dentures or bridges. They are the best option for replacing missing teeth. Dental implants offer a stable, natural-looking foundation for replacement teeth that look and feel like your own.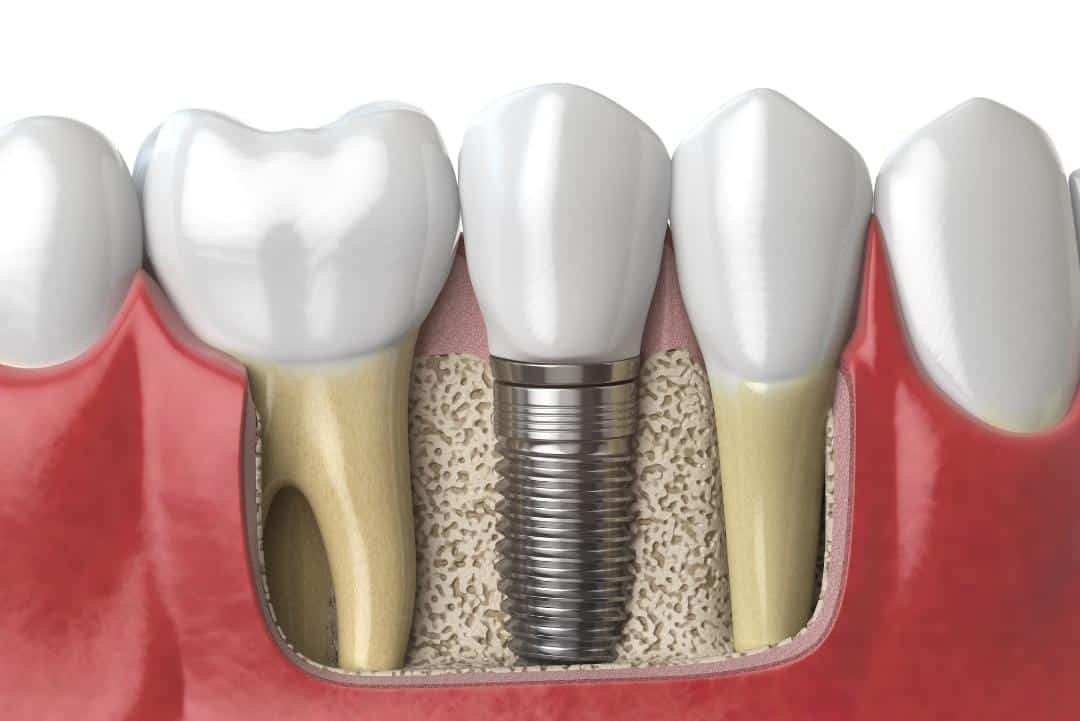 Dental Implants in Brampton
Dentistry On Main provides the highest quality dental implants brampton has to offer.  For those who unfortunately haveone or more missing teeth, there are a number of ways to replace them. Dental implants are a common alternative to partials, bridges, or complete dentures. Dental Implants are  replace any missing roots and will support new artificial replacement teeth. They are very comfortable and will also look, function and feel like your natural teeth.
What are dental implants?
A dental implant is basically an artificial root that is commonly made of titanium. Dental implants are a replacement option for missing teeth. They are usually made of titanium and are surgically placed into the jawbone.
A connector piece called an abutment is then placed on top of the implant, An artificial tooth is placed on top of the abutment. Dental implants function just like natural teeth and are a great replacement option for people who have lost teeth due to injury, disease, or decay.
Who can get dental implants?
As long as you're generally in good health, have healthy gums, and possess enough bone in your jaw to secure it, dental implants might be the right option for you. In the event that your jawbone has shrunk or it has developed abnormally, it may be necessary for you to have a bone graft performed to build up the bone. A bone graft is a procedure that adds new bone to your jawbone. Your dental team will tell you if bone grafting is necessary and if it indeed can be performed.
How are dental implants done?
Your dental team takes x-rays of your jaw, teeth, and head and carefully examines your mouth to determine if dental implants are the right option for your individual circumstance.
Dental Implants in Brampton – First Stage: 
During the first stage of surgery, your dentist or specialist will put a dental implant into your jawbone beneath the gum tissue. The tissue of the gum will then be stitched back into place. As the gum tissue heals, the implant bonds with the bone and attaches itself to the gum. The first stage will in most cases take several months to heal
Dental Implant Brampton – Second Stage: 
During the second stage of surgery, after the tissue has had time to heal, the dentist will attach an abutment to your new implant. An abutment is essentially a post that will connect the new replacement tooth to the dental implant. It is important to note that in many cases, it is possible for the first and second stages of dental implant surgery to be done in one single stage.
Next, the artificial replacement tooth is created and your dentist will attach it to the abutment. Please note that it may take several appointments to properly fit your replacement tooth into the new abutment. If you are replacing several teeth or even all of your teeth, a fixed bridge will be anchored to the dental implants. A bridge is a dental restoration implant that will replace one or more missing teeth that span an area that has missing teeth. This dental bridge will be held firmly in place by the dental implants on each side of the space left by missing teeth.
Contact Dentistry On Main for the best dental implants Brampton has to offer.
We provide several dental services including sedation dentistry, tooth extraction, root canal, dentures, and braces. Dentistry On Main delivers a patient-centric experience in a friendly Brampton dental office setting while offering the latest in digital imaging, and digital scanning.
Maybe it's time for a check-up, Our professional Brampton dental office has experienced staff of dentists. The dentists are always available for your dental treatment- whether you're missing one tooth or need extensive work done, or patient dental examination. Patients can also get whitening, implants, and more!
Visit our Brampton dental office today for more information on our dental services.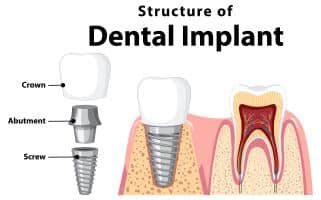 A Brampton Dentist that you can trust
One of the highest rated dentists in Brampton
Hear from our patients why we are one of the most trusted Brampton Dentists
Such a friendly office and staff…I was so pleased with my first appointment…would highly recommend.
Staff are friendly and helpful. The office is clean and neat. Awesome service
Misty blue Dizon
2022-11-05
My wisdom tooth was really in pain and can't wait for my family dentist to extract in on the following week. I called in the Dentistry on Main and wondered if they accept walk-ins and planning to get an extract. Without a doubt, they squeeze me in the same day and very satisfied with the service. The staff was also very helpful and kind. Thank you 😚
DeWeerds InTheDR
2022-10-23
Great experience! The staff and medical team at Dentistry on Main are so friendly and pleasant to deal with and they were great with our two children! After our last visit my husband and I both commented on how impressed we were that they remembered us and treated us like family (the good kind of family😊) They took the time to explain things to us and not once pressured us to do treatments that we were not interested in - which I appreciate very much!
Stephanie Blunt
2022-10-22
My kids actually want to see the dentist!! They love the office - are excited to see Dr. Ehab, he is wonderful with them. He did a great job explaining the whole process to my 3 year old ( who got a filling ) and she did so well! Wouldn't go any where else with my family - we've been coming for years ! Highly recommend, professional, great with kids, clean and friendly. We drive there from Vaughan because we love them so much.
Dr. Ehab & his staff are very friendly and well knowledgeable. Very professional and active listening to their patient's concern. Warm welcoming with a smile and very punctual.
Ljubomir Dubovina
2022-10-13
I am glad to have these professionals take care of my teeth.
digna George Antoine
2022-08-28
Excellent customer service and care.
Contact Dentistry On Main
A Family Brampton Dentist Near You
As a highly qualified Brampton Dentist, we always strive do the best to service our community.  If you are looking for a Brampton dentist just type Brampton dentist near me into Google and you will definitely  find us.